MEET OUR LEADERSHIP TEAM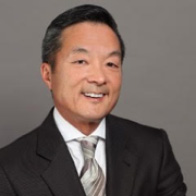 LAWRENCE KOH
Lawrence's many years of doing business with manufacturers in Asia has positioned Aspiri to succeed in acquiring the highest quality PPE products from the most reputable sources.
Long-term relationships with their sales representatives allows Aspiri to streamline the process and close deals successfully.
A life-long entrepreneur with a background in manufacturing, quality control, sourcing and import/export, Lawrence specializes in simplifying complex contracting and establishing logistical supply chain between China and the United States. He conducts high-level negotiations and creates significant partnerships in the Far East and in the US. His extensive experience has earned the trust of governments throughout Asia, Africa, South America and the EU.
His clients include
America Express, Nike, Intel